Unique workshops, Unique instructors
The MASW Masters program is the most recognizable and credible woodworking certificate program in America. To date, there have been over 400 people complete the program—which is incredible!
Michael Fortune Fellowship
The Michael Fortune Fellowship program is open to anyone who has already completed their Masters. 
Alan Lacer Woodturning Fellowship ​
Although there are a lot of great turning programs in America today, not one offers a sound curriculum that challenges students to achieve beyond simply learning techniques or design.
The Young Apprentice Program
David Worrell was an Indianapolis based attorney who attended workshops at MASW for over 20 years.  In 2004 he completed his Masters and was working on his Michael Fortune Fellowship when cancer became too much and on January 25, 2017 MASW lost another very dear friend and supporter of the school.
Before he passed, David and I would often share our concerns for the future of education in today's world.  We agreed that in time history will look back at the educational system that now exists and realize the horrible mistake of replacing the industrial arts program with CORE classes.  The saying is "If you can read this, thank a teacher." but the truth is "If you are sitting while reading, thank a woodshop teacher." This past summer we had two incredible recipients. Hans Van Wamel from Scottsville, VA and Henry Raab from Indianapolis, IN. 
Applicants must be between the ages of 16-25 and have a desire to learn, a creative spirit and an aptitude of self-reliance. The scholarship includes the class of choice, if there are openings available. Applications are available through the school and must be submitted before April 1, 2020.
This foundation can use your help. If you know a young person who would benefit from this opportunity, please take the time to guide them through the application process. You can also help this cause through a tax deductible donation, made payable to the JCCF. Make sure to write on the memo line "Roger Cliffe/David Worrell Scholarship."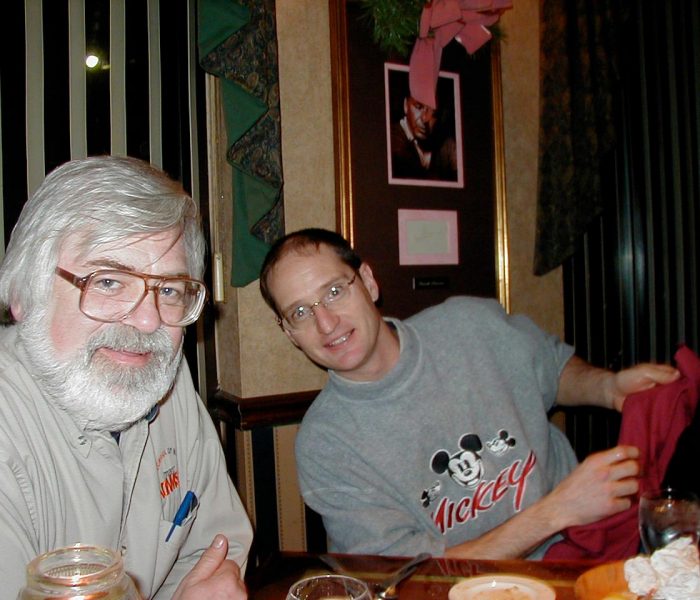 Roger Cliffe was a family man, college professor, author, avid pool player, woodworker and a very dear friend. Roger died suddenly from a heart attack in 2001 while riding a bike. He had a doctorate degree in Industrial Arts and was a teacher with distinction at Northern Illinois University. Each summer during break, Roger would teach as many as five workshops, which almost always sold out. He was a born teacher who had a great impact on all he met; so much that a group of our alumni wanted to start a foundation in his memory. Today the Roger Cliffe Memorial Fund (RCMF) has provided help to well over 200 students and interns to the tune of over $500,000 worth of aid. Through generous and unselfish gifts, the RCMF continues to support people of all ages, races and nationalities in ways that help fulfill their lives as craftsmen and craftswomen. The goal of the RCMF is to keep the craft alive and available to anyone with special financial needs.
The RCMF is a public charity organized as a 501c(3) corporation. All donations to the RCMF are tax deductible to the full extent as allowed by the law. If you know someone who could benefit or if you would like to help the cause, please contact:
Johnson County Community Foundation
Attn: Stephanie Fox
PO Box 217
Franklin, IN 46131
Or call the school at 317-535-4013 and ask for Paula Bueno.
Checks should be made out to the JCCF with Roger Cliffe Memorial Foundation written in the memo line.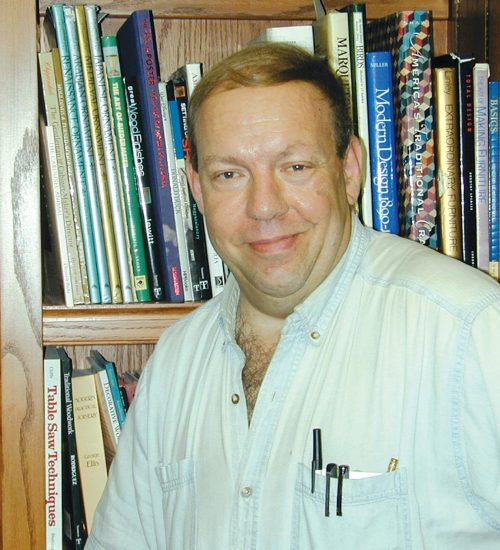 Student of the Year Award
John C. Coolidge attended MASW from 1996 until his death in August 2003. In 2004 several of the MASW Masters (many were close friends of John) banded together to present an annual award to someone who has excelled in the craft or overcome adversity/personal challenges or gone beyond the norm to help make MASW a better place. Recipients are chosen based on perseverance, effort, attitude and ability and receive a crystal plaque. This year we are fortunate enough to present this special award to Bill Bradburn.