Excerpt from The Difference Makers
"I have seen a real live planetary transport machine, I'm sure of it. Because it's the only way Michael Cooper can get back and forth to whatever planet he comes from. He is way too talented, innovative, creative, skillful, original, crazy, witty and flat-out ingenious to come from anywhere on earth – except California. Oh guess what, he's from the middle of that state."
Adams, Marc. The Difference Makers. Covington, KY: Lost Art Press LLC, 2019. (p. 23)
Laminating & Shaping Wood:
May 31 - June 4, 2022 (Tues to Sat)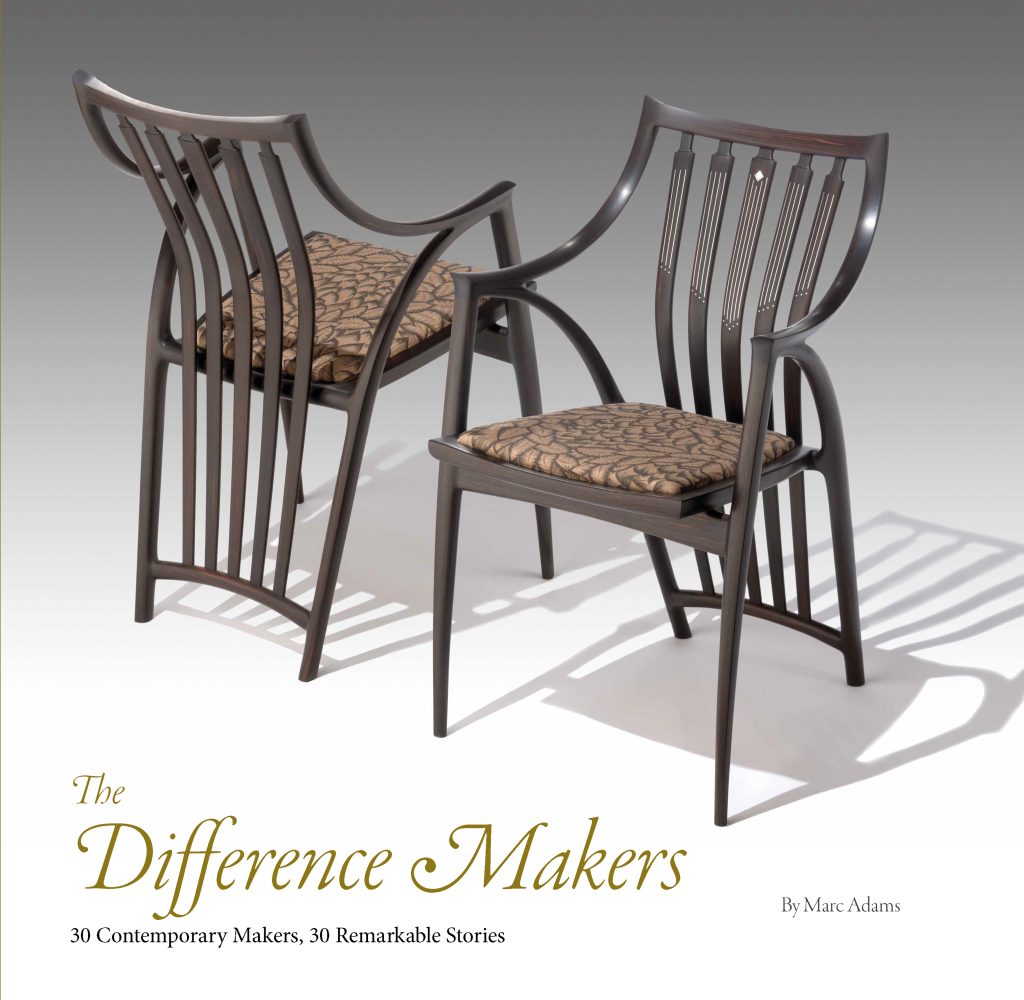 Did you forgot to order your copy?
No worries, you can place your order directly to Marc's email and he would be happy to sign it as well.
Don't have time for a weeklong class?
As we near our 30th anniversary, I'm amazed at the "affect & effect" MASW has had on our student body. Hundreds of our alumni have gone on to start their own business. Others have submitted their work in local and national competitions, most winning top honors. Nearly every woodworking magazine, both in America and abroad, have featured articles by MASW family members. Countless alumni have volunteered their time or skill to some noteworthy cause.
Today there are close to 500 people who have completed their Masters, with hundreds working toward that achievement.
"So that's my story of how I took a great art quilt class at a woodworking school in Indiana."
A MASW student from Pennsylvania, Nina Marie, shared her experience with the school through her blog. She talks about working with instructor Timna Tarr and how much she enjoyed the workshop. In her classroom, there was even a "Will" and 3 o'clock was renamed "ice-cream o'clock"! To find out why she recommends the class and how many workshops her husband has attended, visit her blog here!
Want to share YOUR unique MASW experience?
*Competitive pay
*Fun, upbeat environment
*Surrounded by a creative community
*Opportunity to meet and interact with top notch individuals…(literally the best)
*Approximately 6 hours a day
*Monday – Friday (preparing, serving, & clean up of lunch meal)
*Starting now until the beginning of November