MASW...Where Creativity Flourishes
By December 31, 2019, registrations for the summer of 2020 were shaping up to be one of our best years ever.  We had on board 112 instructors from around the world ready to teach a total of 245 workshops. Looking forward, we started to prepare to host over 2,500 students.  Life was good! 
By early January 2020, MASW was in full swing planning for the upcoming year.  We had just hired a new world class chef, commissioned a 40-foot wall mural, purchased new equipment for our chocolate workshop, updated our computer systems, ordered a semi load of wood for workshops and started the never-ending process of machine maintenance and building preparation.  Susie and I, along with Markee and her husband Pat, had just finished celebrating baby Buttons first birthday at Disney World and our son John, was in Italy training for his new job.  
By the middle of February, we started to become concerned for our son's safety as the northern part of Italy was completely shut down due to the spread of a new virus. Our focus temporally shifted from the school to finding a way to get John out of Italy before it was too late. By then, the Novel Coronavirus was in our country, starting to spread and morphing into a worldwide pandemic. John made it home just a few days before international travel came to a halt.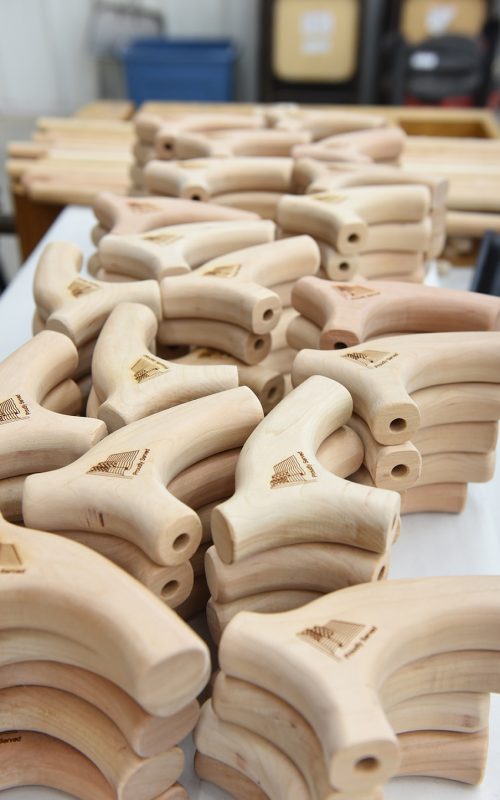 As March approached, the daily news was totally consumed by the doom and gloom of COVID-19. By the middle of the month nearly every Governor in America had issued "stay-at-home" orders. It became clear that MASW would be shut down for at least the month of April and possibly part, if not all, of May. Losing those two months would involve postponing 64 workshops with over 700 students. The consequences of Covid-19 and its fallout would prove to be a logistical nightmare, which was just beginning. In less than a month, MASW had gone from preparing for one of our best years ever, to the chaos of survival mode. I had no answers, no solutions, no staff and no idea when we would be allowed to open. I posted my first letter addressing my plan for moving forward in a Covid-19 world on March 12. The letter was simple; I asked for patience, trust and support.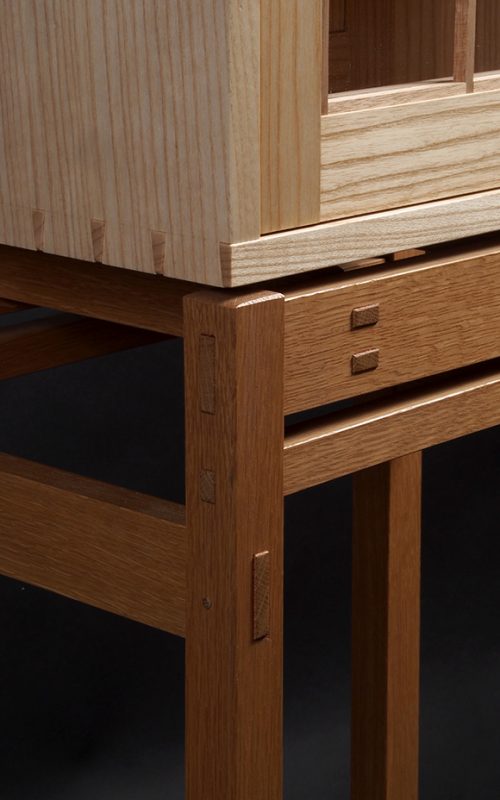 MASW exists totally on class tuitions. We have no corporate sponsors, no grants, no financial backing, no foundations, no investors, no corporate matching, no donors, no fundraising, we don't sell any manufactured products, nor do we have a board of directors, it's just Susie and me. YOUR tuition supports the entire ecosystem of MASW. The thought of losing 700 registrations before the first day of class was a stark reality to our new reality. I had to face the fact that refunding deposits for the first two months would be devastating, but what happens if we lose June, July or heaven forbid, the rest of the year? What I didn't see coming were the unknown blessings already on their way.
Over the next several weeks, during our stay-at-home order, I would sit at my computer and read hundreds of emails from alumni offering incredible words of hope, encouragement and understanding. Nearly everyone was willing to roll their deposits into future workshops or to donate their deposit to the RCMF or to just gift their deposits to the school. These people are the "Saints" of the school and I am so very thankful, incredibly grateful and unbelievably blessed for what this group of people has done. The school exists because of them.
Great things in business are never done by one person. They're done by a team of people. On June 1, 2020 we were able to safely open. Thanks in part to the advice of an advisory board that consisted of physicians from around the country with expertise in medicine related to treating and preventing the spread of Covid-19. Doug, Will, Eric and Brian were working in overdrive to get the facility ready to safely open. Paula was trying to wade through the mounds of emails and letters and Susie was handling all the business matters. Our medical advisory board and our staff are definitely "Saints" of the school.
Just because we had a start date didn't mean we were open. Without students and instructors, the school doesn't exist. Yet with all the potential risks and fear of travel, 70% of our students were still willing to come. Thanks to God's ever protecting hands over the school, everyone was safe throughout their entire trip. Our instructors presented a bit more of a challenge. All international instructors could not travel, so their workshops were postponed until 2021. Of our remaining instructors, we had 39 that were still willing to come, and for those who couldn't make it, we were able to bring in other capable instructors as substitutes. These brave students and instructors, who put fear behind them, and came to MASW are among the most cherished "Saints" of the school.
Personally, I am humbled by the volume of emails, letters, kind words, unexpected monetary gifts and support through this unprecedented time.  The positive spirit of our alumni, staff and willing instructors has been incredible to experience and I struggle to describe the depth of my gratitude.  A positive person would say "There is no reason to look back when you have so much to look forward to."  I know it is strange, but in the future when I look back and think about the pandemic of 2020 and how the school survived, I will remember the blessing of the "Saints" and thank God for putting those people in my life when I needed them the most. 
Marc Adams
Visit Our Web Page for More Information
In the wake of Covid, the usual 156-page color brochure that MASW normally produces is shifting to more of a town crier. This "quick start guide" is a shortened version of our brochure to help students become familiar with our index, calendar, and useful registration information. For the complete 2021 school information please go to our web page where you will find information on all our instructors, class descriptions, educational programs, general information and much more.
Rest Assured By 2022 We Will Be Back on Track.